Remembering Colder Climes and Times
As winter slides seamlessly into the voluminous showers of spring here in Tennessee, I can't help but think about the winters past I have experienced in other climates and how my world has changed over the last two decades. Although we suffered periods of unusually cold temperatures in December and January this year, along with a couple of snowy days, I actually feel like winter is a season that never really happens here in middle Tennessee. After living 2 years in Chicago, 14 years in Michigan and a couple in Colorado, my experience of winter these days is more about the visual limitations of leafless trees and fleeting daylight than it is about the ice, snow, frigidity, and persistent gloom characteristic of the season up North. I rarely ever pull an actual winter coat out of my closet; a garment that was essential to my life at higher latitudes and altitudes.
Don't get me wrong; I love that winter is so short and mild in Tennessee. Spring is my favorite time of year, so I'm happy that the Easter flowers are in bloom, the temperatures are mild and many birds are already working on their first set of hatchlings by the end of February. All this, although spring doesn't arrive officially until March 20th! The problem is the coming summer. Whereas when I lived in Michigan I used to feel my body brace for the influx of damp cold in late autumn, now I dread the suffocatingly moist and hot, subtropical summers of the mid-South. They seem to come earlier each year and, yes, they're getting hotter. Soon, my dog will again be nearly dead from heat stroke every time I try to take him on a hike.
Winter Creeping Into Spring in Northern Michigan
Thinking about Tennessee's fleeting winters recently got me browsing back through some of my old photographs of Michigan in winter. All of the images included in this post were shot twelve years ago in February through April, 2006, on my old, 10 megapixel, Canon 20D dslr camera. Many were taken in the Sleeping Bear Dunes National Lakeshore park in the northwest corner of Michigan's Lower Peninsula, while several are from the Tahquamenon Falls and White Fish Point areas of the eastern Upper Peninsula.
Sleeping Bear Dunes is a national park encompassing 65 miles of Lake Michigan shoreline, including the historically important Manitou passage between the Manitou Islands and the Michigan shore. In addition to impressive dunes and beaches, the park contains hundreds of acres of northern hardwoods and conifers, and numerous rivers, streams and small lakes. It's ideal for hiking, kayaking, or just observing the abundant wildlife. I visited the area many times in all seasons during the 14 years I lived in Michigan, and it's still my favorite place on earth.
Whitefish Point is located further north and east on Whitefish Bay, which is part of the Lake Superior shoreline of Michigan's Upper Peninsula. It's a very important bird area and includes a Bird Observatory affiliated with the Michigan Audubon Society. The Tahquamenon Falls State Park is a short distance inland from Paradise; the nearest town to Whitefish Point. This 46,000 acre parkland boasts several impressive waterfalls along the Tahquamenon River, their waters stained orangish-red by the high iron content in the rocks and soil of the area. It's all located in beautiful, relatively remote country populated by elk, moose, bears and wolves.
Spring comes late to Northern Michigan, as the photos taken at Sleeping Bear in February and March illustrate. Everything is snow-covered and the high winds of frosty, winter gales are common. It was especially challenging photographing frozen Shell Lake in February, bundled up and in snow shoes, buffeted by the wind. Even the photos I shot at the falls and the Bird Observatory in April that same year show that the deciduous trees have barely begun to bud. I distinctly remember how cold it was, even on the sunny days. My memories of winter in these places are fond ones filled with adventure and a touch of sadness, because I miss them so much.
Photographic Memories
The photographs from my trips up north remind me of my experiences there, but my memory doesn't have the same clarity as the images I saved on my hard drive twelve years ago. In fact, I have to admit to feeling a little unsettled when I perused the shots from these trips. These photographs of beloved places don't just conjure preserved memories of slices in time; they evoke mixed emotions, bring to mind multiple events, times and places and cause me to pause and reflect. A single photograph can dredge up thoughts about the multiple paths taken or not taken in my life, cause me to question the directions I have turned at the major crossroads of the past, and even arouse troubled emotions about contemporary events, like the destruction of America's national parks.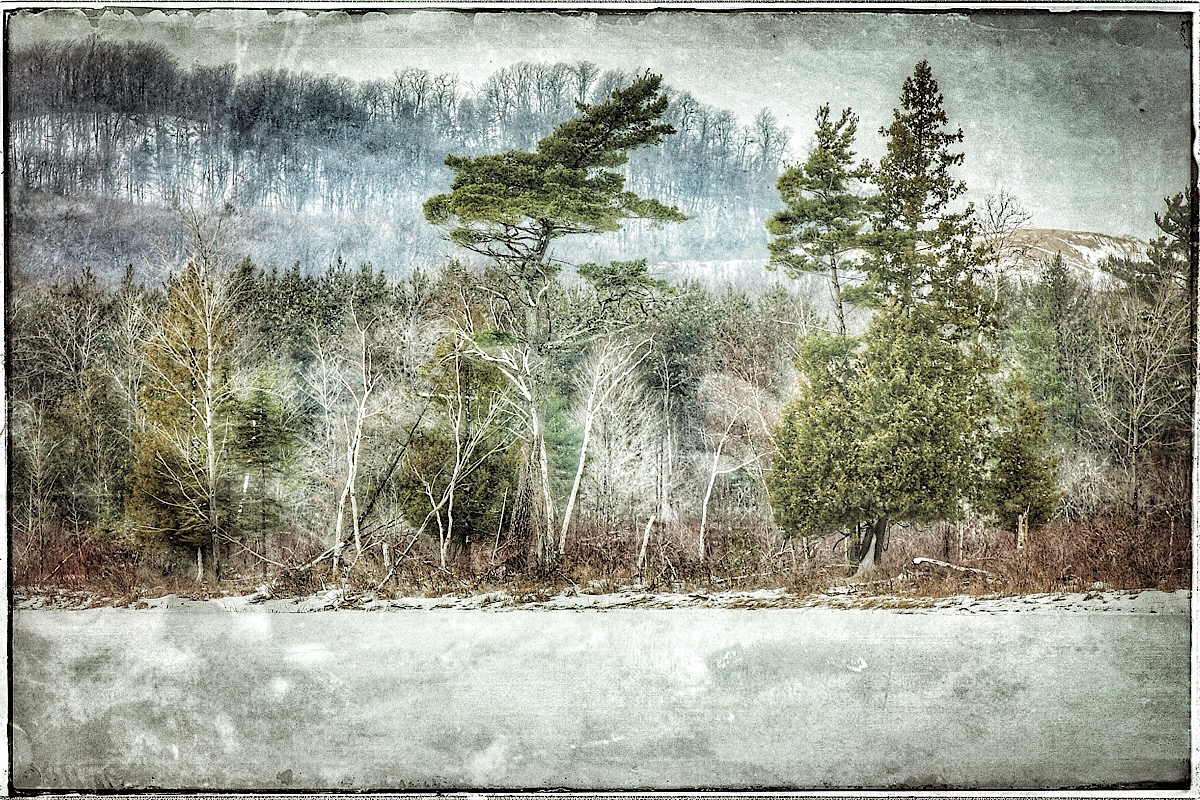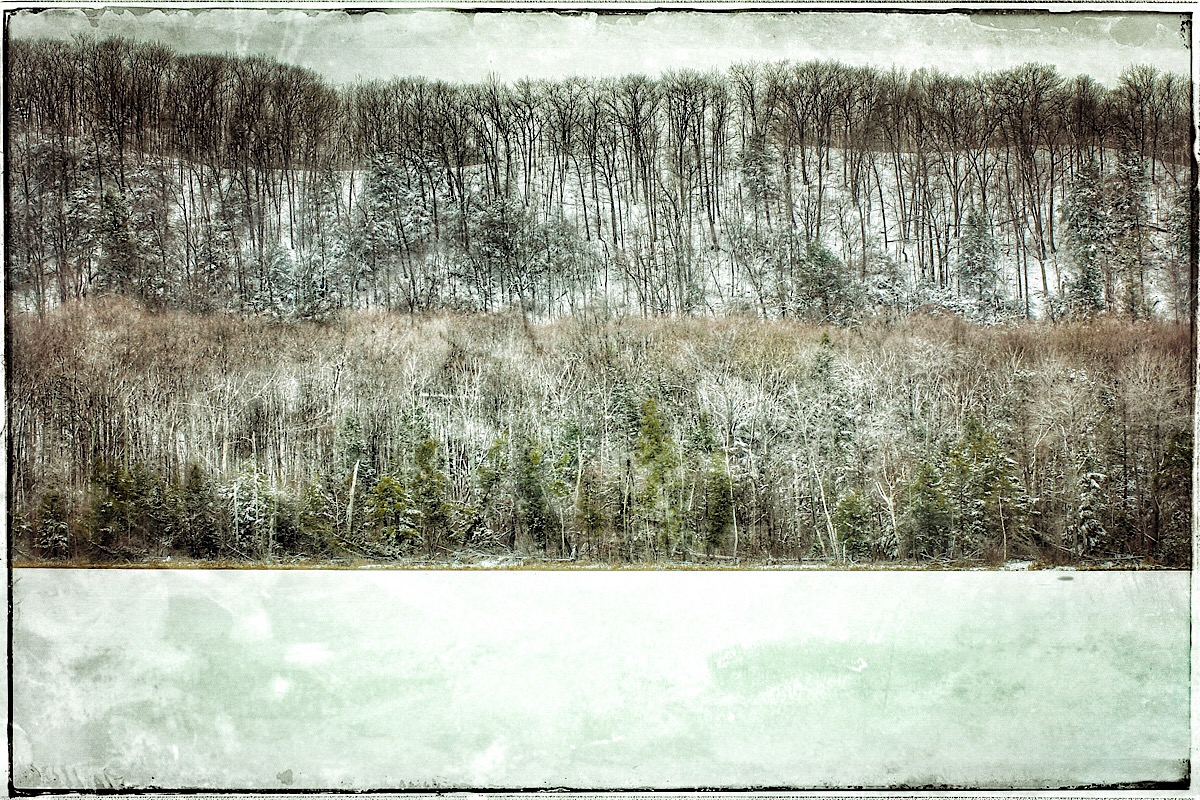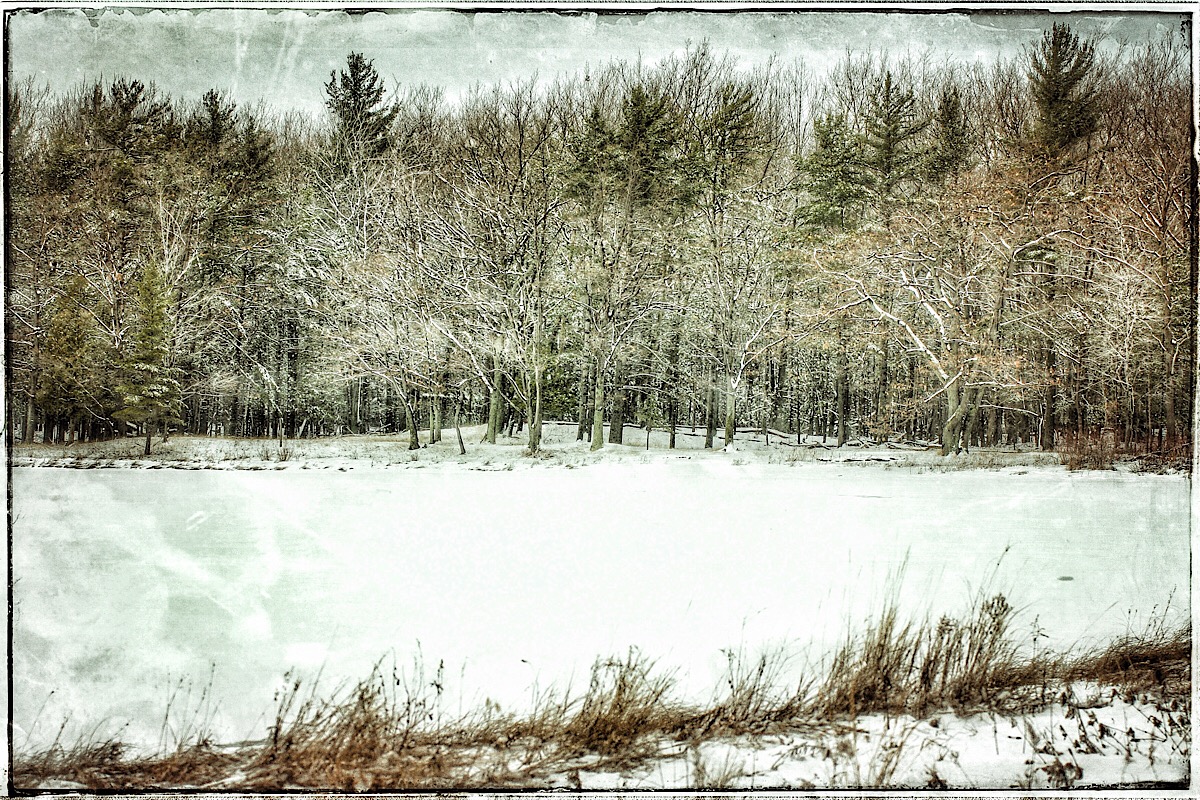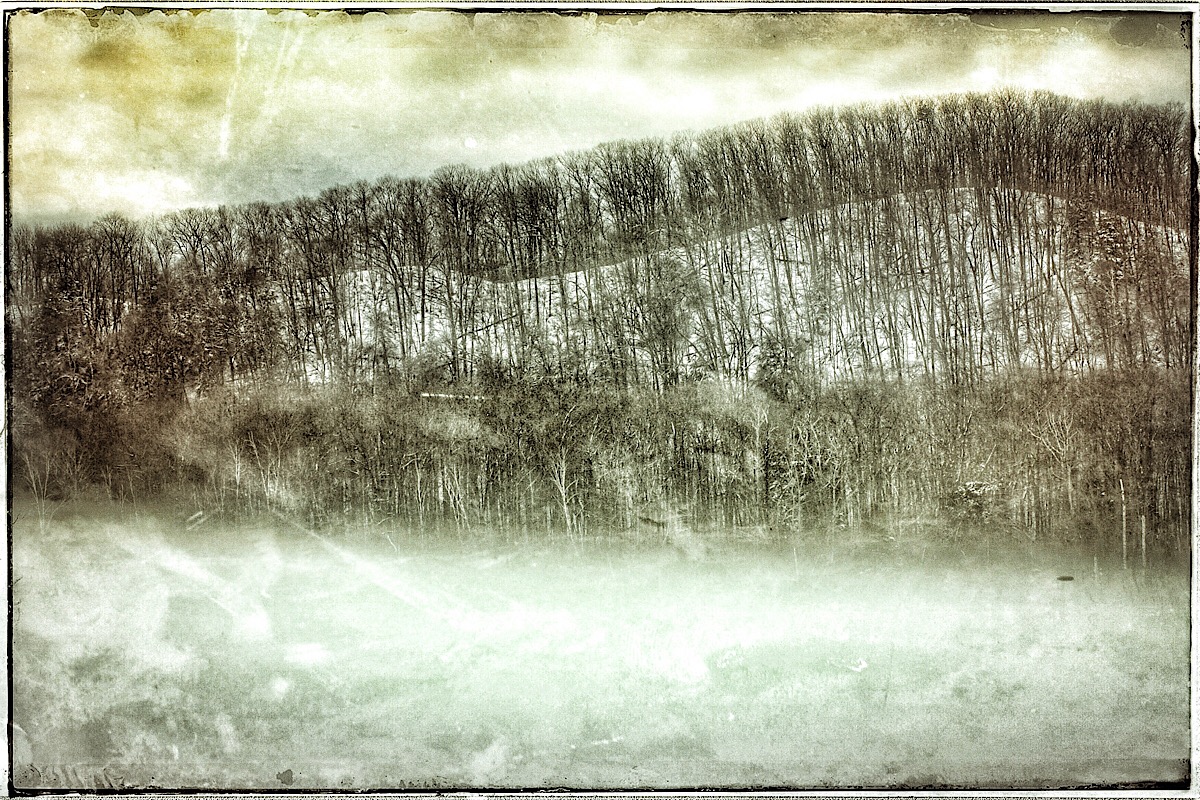 The fact is, our photographs of past times and places can summon seemingly unrelated memories that mingle and blend and transform into a new understanding of our experiences. One memory thus influences how we recall another memory and its contents. Our memories of the past are constantly reconstructed anew and blended together to form the whole of our experiences in the here and now. Indeed, memories are rarely 'photographic' and I think that photographs rarely ever represent the past to us as it really was. They represent even less the meaning of past times and places in our contemporary lives.
I realize that my musings here on photographs and memory are inconsistent with the way we generally think about the role of photography in preserving the past, both personal and cultural. Popularly, we believe that we take photographs to capture a moment, to tell a story about our experience of a place and time, to convey a feeling, or document a "memory" for posterity. That's fine. But that's not really how memories work, is it? Memories change. They get distilled down into key elements, yet become fuzzier over the course of our lives. It's not simply the passage of time that distills our memories and makes them fade and change – it's our accumulated and layered experiences of other times and places that enable us to naturally and continually reconstruct the past anew, without our ever even knowing it.
Thus, photographs are not really 'documentary' in the way we assume them to be. They are biopic only in the sense that they are a starting point for the reinvention of the truth of our lives.
Photographs that Change with Experience
Given my thoughts on photographic memories, I decided to try an experiment. I decided to modify some of my photographs of past winters to better reflect my distilled yet imprecise memories. I still wanted them to convey something unique about my memories of northern Michigan. But I also wanted the reinvented images to capture something of how the originals make me feel now and what else they bring to mind. I wanted to imbue the originals with the accumulated experience of the last twelve years of my life; to use them as a starting point for the reinvention of the truth of my life. I find that my memories of past places often more closely resemble paintings than photographs, so my reinvented photos of winter are very painterly and foggy, yet detailed.
I suspect that a lot of photographers and lovers of photographic art might cringe at the thought of altering an old photograph. After all, these images are the components of past bodies of work and presumably reflect the artist's skill, style and statement at that time, not to mention a specific historical time and place. They are cultural artifacts and arguably should be preserved. But you don't have to destroy the original to create a new image. Why shouldn't we change our photographs to reflect the passage of time, our movement in space, our changing selves and artistic vision? Do they not then become more relevant?
I think perhaps a lot of photographers might also suggest that if you're revisiting and altering your older work, you must have nothing new to say. I don't agree. And I don't feel bound by any creative rules, prohibitions or taboos. For me, modifying these photographs acknowledges the ravages of time, manifests my pain and regrets, and celebrates my joys and progress. For me, personally, the process was fascinating and constructive.
What do you think?
If you like what you see here, help me realize my modest dreams of success; SHARE THIS CONTENT on your social media networks using the Share button below. Thanks for being here.
-- Angela Martin